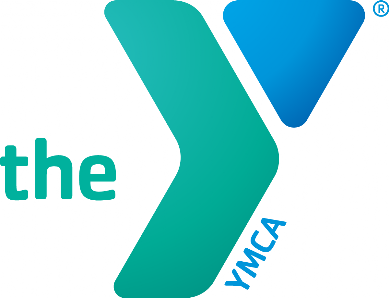 To put Christian principles into practice through programs that build healthy spirit, mind and body for all.
Caring:
to demonstrate a sincere concern for others, for their needs and well-being. Related values: compassion, forgiveness, generosity, and kindness.
Honesty:
to tell the truth, to demonstrate reliability and trustworthiness through actions that are in keeping with my stated positions and beliefs. Related values: integrity and fairness.
Respect:
to treat others as I would want them to treat me, to value the worth of every person, including myself. Related values: acceptance, empathy, self-respect and tolerance.
Responsibility:
to do what is right, what I ought to do, to be accountable for my choices of behavior and actions and my promises. Related values: commitment, courage, good health, service and citizenship.
Youth Development:
Nurturing the potential of every child and teen
Healthy Living:
Improving the nation's health and well-being
Social Responsibility:
Giving back and providing support to our neighbors
We know that lasting personal and social change comes about when we all work together. That's why at the Y, strengthening community is our cause. Every day, we work side-by-side with our neighbors to make sure that everyone, regardless of age, income or background, has the opportunity to learn, grow and thrive.
Miami County YMCACode of Conduct
Thank you for visiting the Miami County YMCA! We are committed to providing a safe and welcoming environment for all members, reciprocal members and guests. To promote safety and comfort for all, we ask individuals to act appropriately at all times when they are in our facilities and/or participating in our programs. We expect those using the YMCA to behave in a mature and responsible way and to respect the rights and dignity of others.
Our Code of Conduct does not permit language or any action that can hurt or frighten another person or that falls below a generally accepted standard of conduct, specifically:
• Inappropriate attire including offensive wording on shirts/accessories
• Angry or vulgar language including swearing, name-calling or shouting
• Physical contact with another person in an angry or threatening way
• Any demonstration of sexual contact or activity
• Harassment or intimidation by words, gestures, body language or any other menacing behavior
• Theft or behavior which results in the destruction of property
• Carrying or concealing any weapons without a permit or devices/objects which may be used as weapons
• Using or possessing illegal chemicals, smoke/vape/tobacco, or alcohol in/on YMCA property or programs
• Any other conduct of an inappropriate, threatening or offensive nature
• No video recording or photos permitted in the locker rooms or restrooms
• Loitering is not permitted inside or outside the YMCA
Children, ages 12 and older, may use the facility without an adult member. Children, ages 13 and younger, not accompanied by a legal guardian will be asked to leave the Y by 8pm on school nights. Children must be 15 years or older to use exercise equipment (14-year-olds may qualify to use equipment, exculding free weights, after an orientation with a wellness coach). Children, ages 12 and older, may use the track without adult supervision. Children, ages 12 and older, AND who have passed the swim test may use the pool without adult supervision.
All reported incidents will be reviewed by YMCA management. When a violation of the Code of Conduct has occurred, the decision to suspend or terminate YMCA membership privileges will be made by YMCA management.
Please be aware that we occasionally take photos and videos of our members for use in our marketing materials. By virtue of using our facility you are granting us permission to use these photos now and in the future.