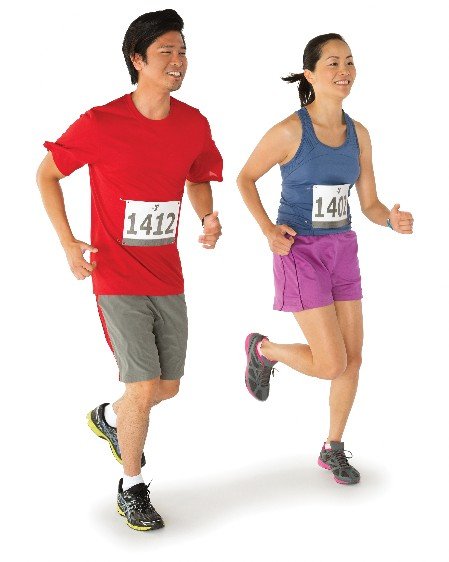 Barre
– mixes elements of Pilates, dance, yoga, and functional training to sculpt, slim, and stretch the entire body.
Bodyworks
– is a workout for your whole body! The first half of class is a cardio workout which includes a mix of kickboxing, dance, or jogging, and the second half of the class is dedicated to toning using hand weights, resistance bands, stability balls, rings and Pilates.
Dance Fitness
– allows you to dance your heart out to popular songs while getting an aerobic workout.
Group Cycling
– builds endurance and trains leg muscles to be strong while being kinder to knees and ankles due to minimal weight bearing. These classes are taught on stationary bikes, but they simulate outdoor riding which include sprinting, hill climbing and other techniques.
Pilates
– is a class that will lead you through a series of nonimpact exercises that will develop strength, flexibility, balance and inner awareness. Emphasis is put on developing a strong core and control of the body.
POUND
®
– is the world's first cardio jam session inspired by playing the drums. Using Ripstix
®
, lightly weighted drumsticks engineered specifically for exercising, POUND® transforms drumming into a full-body workout that combines cardio, conditioning, and strength training with yoga and Pilates-inspired movements.
Pumped Up Strength
– dynamically integrates your upper and lower body for a workout that combines strength and cardio, revs your metabolism, and trains your body in a whole new way!
SilverSneakers Classic
– is a low impact class that leads you through a variety of exercises designed to increase muscle strength, range of movement and activities for daily living. Hand-held weights, elastic tubing with handles and a ball are offered for resistance; a chair is used for seated exercises and standing support.
SilverSneakers Yoga
– is a low impact class that leads you through a complete series of seated and standing yoga poses. Chair support is offered so you can perform a variety of seated and standing postures designed to increase flexibility, balance and range of movement. Restorative breathing exercises and final relaxation will promote stress reduction and mental clarity.
Step Aerobics
– is a moderate impact class that involves stepping up and down on an adjustable height platform. Developed by Gin Mille, she started rehabbing her knee after surgery by stepping up and down the steps on her front porch. Intensity is controlled by adjusting the height of the step (platform is 4" and each riser adds 2") as well as the amount of arm movements.
STRONG Nation™
-
is a revolutionary, high-intensity, full body, no equipment, workout where every single cardio and muscle-conditioning move is perfectly synced to original music. So instead of counting reps, you train to the beat, pushing past your limits and torching more calories so you reach total body transformation faster.
Zumba
®
– is a fusion of Latin and International music / dance themes that feature aerobic interval training.
Group Exercise Class Schedule
When you join our Y, we want to ensure that you have the knowledge and the support to reach your wellness goals. This is why we offer free wellness coaching to our members. You may only want a basic equipment orientation or you may want a personalized exercise program designed. Either way, we are happy to help you! Stop by the front desk or click on the link below in order to request a wellness coaching session.
At times, we need that extra direction and/or motivation. If this sounds like you, you may be interested in personal training. We offer one hour personal training sessions with a certified personal trainer to our members for only $20.00 an hour (Non Member Rate - $48.00/Hour)! Stop by the front desk or click on the link below in order to request personal training sessions.