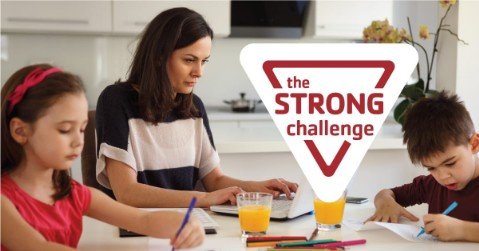 Six weeks, 20 minutes a day, five days a week! We'll experiment with challenges and rhythms designed to open us up to a purpose driven life that is STRONG. Take the Challenge, have some fun, and discover what it means to be STRONG.
Miami County YMCA STRONG Challenge Activities
Service Project - Open to All - Donation Date Extended!
Hickory Creek Resident Care Packages for 36 Seniors
Donate supplies and notes of encouragement to the Y Front Desk by noon on Tuesday, November 24th
Donation Suggestions: Letters to Seniors, Store bought individually packaged treats, Magazines, Books, Puzzles, Games, Decorations, Stuffed Animals, Adult Coloring Books & Markers/Pencils/Crayons or any other uplifting gifts!
Don't have time to shop? We will do the shopping for you. Monetary donations can be made at the front desk or with Venmo to Jenny Rhodes:
Want to CONNECT while getting STRONGer?
Join Wendi and Cassie for a walk, Wednesday, November 4th, at 11:30AM and/or at 5:30PM
Family Halloween Dance Fitness Class
Thursday, October 29th, 6:30pm-7:15pm
Youth Center Halloween Party
Wednesday, October 28th, 4pm-8pm
Having a prominent place in the home to post your goals to see every day and track your progress will be key in these first days. Having an accountability buddy (an AccountabiliBuddy) or partner in the challenge will provide the motivation you need within your existing network. Join our STRONG Community on Facebook and download the STRONG Tracking Sheet today!